In line with our vision of sustainable and equitable sanitation for all, we have invested in building backward and forward relationships. Our partners include NGOs, Government Agencies, Financial & Academic institutions, Private companies etc.
ACTIAM is also one of the concept partners for FINISH Project and primarily helps the program with financial engineering needed in the areas of sanitation. For more info visit-https://www.actiam.nl/en/
WASTE is one of the concept partners for FINISH Program. They have been supporting the FINISH project since its initiation and providing their technical expertise. For more info visit-http://www.snsreaal.nl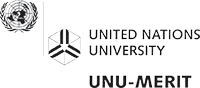 UNU Merit is our academic partner along with being concept promoters. They conduct research relevant to innovations in sanitation and waste management for expanding horizon of FINISH Program For more info visit-http://www.merit.unu.edu
FINISH is supported by many partners in its endeavour to improve water, sanitation and hygiene services promotes circular economy through waste management programmes, improves livelihood opportunities, skill building and evidence based research and learning initiatives.