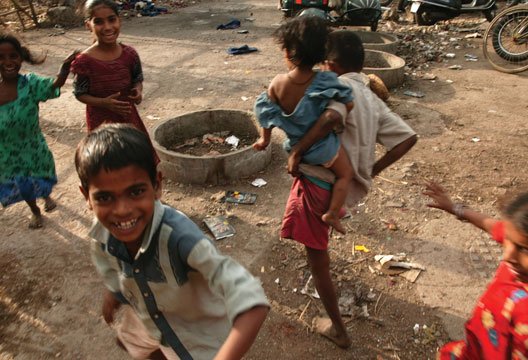 Breaking 'caste-stereotypes' in the sanitation world!
The sanitation revolution has in its ways, blurred caste and class distinctions in FINISH Society's Udaipur intervention. It may be mentioned that the concept of 'work according to one's caste' has been prevalent in the Indian society since ages and dates back to several centuries. Brahmins were supposed to be priests, Kshatryas – warriors, Vaishyas – traders and Shudras – labourers. Although various laws have been passed to ensure affirmative action, the 'mindset' hasn't changed much. However, it is both surprising as well as overwhelming to note that people from various forward communities actively participate in the sanitation work in Udaipur, especially non-Dalits.
FINISH Society (FS) has broken this 'taboo' and mobilised workers from various communities to come forward and work in the sanitation sector as green workers. The 'Waste Management' work as executed by Municipal Corporation (Nagar Nigam), Udaipur and implemented by FS, has green workers belonging to different non-Dalit castes and communities (both tribal and non-tribal) like Meena, Gameti, Meghwal, Gujjar and few Rajputs too. The green workers include women working in the segregation and sorting department, drivers and helpers involved in transporting waste from the city to MRF (Material Resource Facility) centres and so on.
Breaking social myths
Udaipur Project Manager Naval Sharma says, "If we go by rules then a 'halwai' is supposed to make sweets and by a similar logic only 'Rajputs' are supposed to participate in wars but if we can have people from all castes and communities in the army, then why not other sectors too. Sanitation is no exception." He adds that hygiene and sanitation work doesn't belong to a particular community, it is everyone's job.
The very task of finding proper masons for building toilets in rural areas was difficult because no one agreed initially, they said that they are engaged with mason work since decades and know better so the journey of training labourers to do proper mason work specifically for toilets was very challenging in the first place. It was at this point in time when participation from different communities began, when the realisation dawned upon the higher castes that even they can do much more than carrying bricks, and women were no bar.
He says that when the waste management work began a few years later in 2017, the same team was called but they were hesitant as they knew nothing about this sector as well as feared being ridiculed by their community for doing sanitation work. However they developed trust in FS. The purpose of involving people from different communities was that the communities already working in the sector were not ready to follow source segregation and were adamant about the fact that no one else can do this work and that this is the way it has been since years.
Overcoming  local taboos
After rigorous training, the sanitation workers agreed to work in the waste management sector as well but their hesitation regarding being ostracised from their communities did not let them begin. It was when FS, Udaipur team members including Saurabh Agnihotri, Chief Operating Officer (COO), Naval Sharma, Lakhan Pawar and others, demonstrated sorting and made them aware that it is not a 'dirty job' but just another job which can be done by anyone, that they agreed.
Naval Sharma says, "We took them to the MRF centre and showed them the city's waste, asked them to bring waste from their homes as well. We told them to compare and explain that the only difference is quantity so why were they calling their household waste as waste and the city's collected waste as dirt."
Another reason for hiring these people was lack of proper employment as they mainly worked in the agriculture sector and that too in land holdings owned by others. The men earned more than the women but here we make sure that the womenfolk is paid more as their work is more demanding. Not only has their salary increased from around 2000 rupees per month to 9000 per month but they feel a sense of dignity. Initially their concern was their children not getting married but now their husbands and sons are being hired as drivers and helpers and getting alliances for being employed.
Naval Sharma adds, "Some of the workers are now Ward Panch and Sarpanch too, so this job has paved the way for politics as well."
With more people from various communities joining the sanitation sector, the overall livelihood has improved along with the notion of 'caste based occupation.'